Mirror is democratizing the future of publishing. In fact, some of the best writing in the world is posted here. Yet one crucial aspect is missing from the Mirror experience: search and discovery.
Finding content does not need to look like this: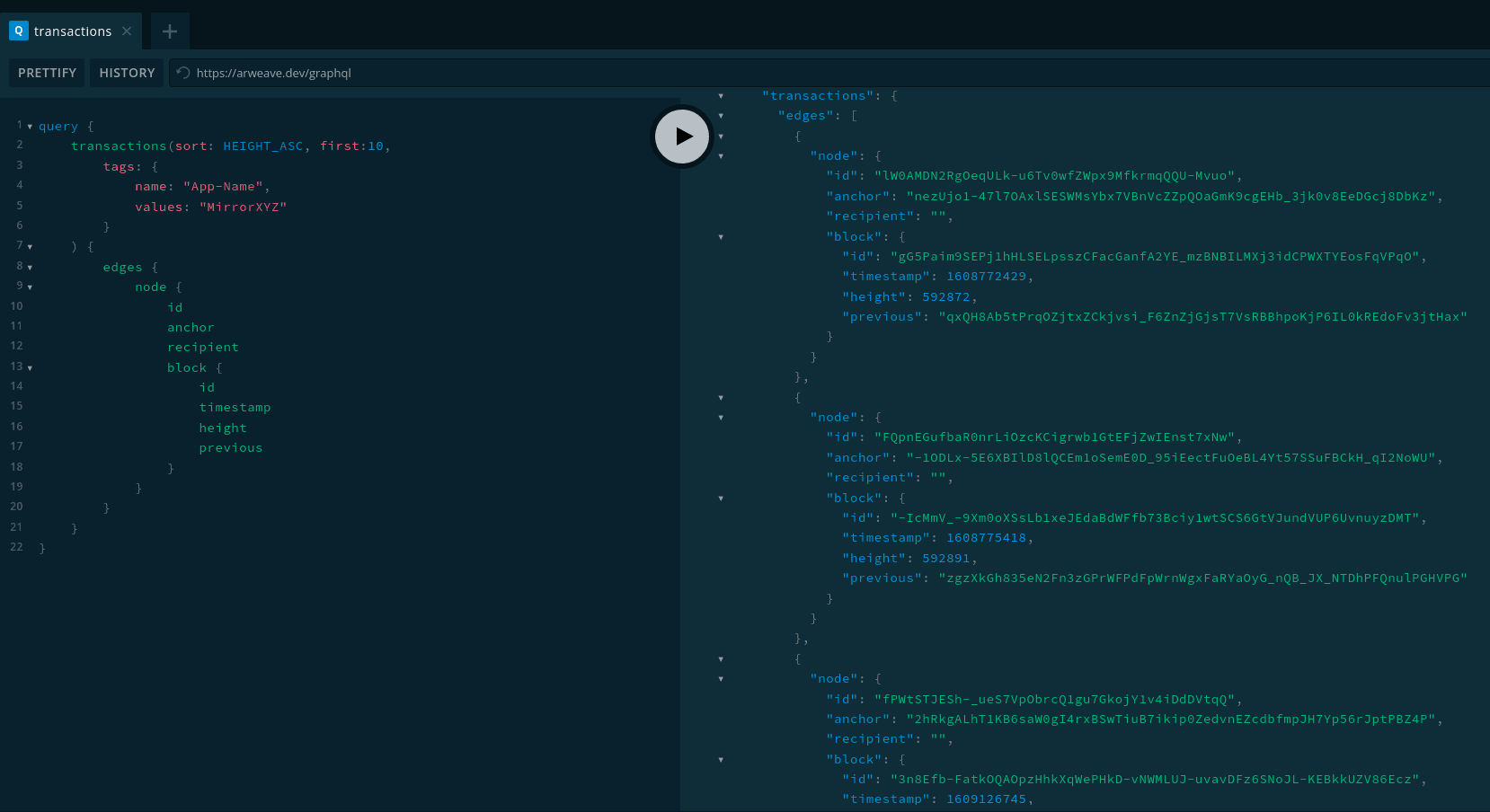 Today, we are launching AskMirror -- an advanced search and discovery site for the platform. We built this to enrich your web3 experience and give you a place to find, read, and follow what you love.
AskMirror uses machine learning to tag and classify articles, making it ridiculously easy to discover content that inspires you.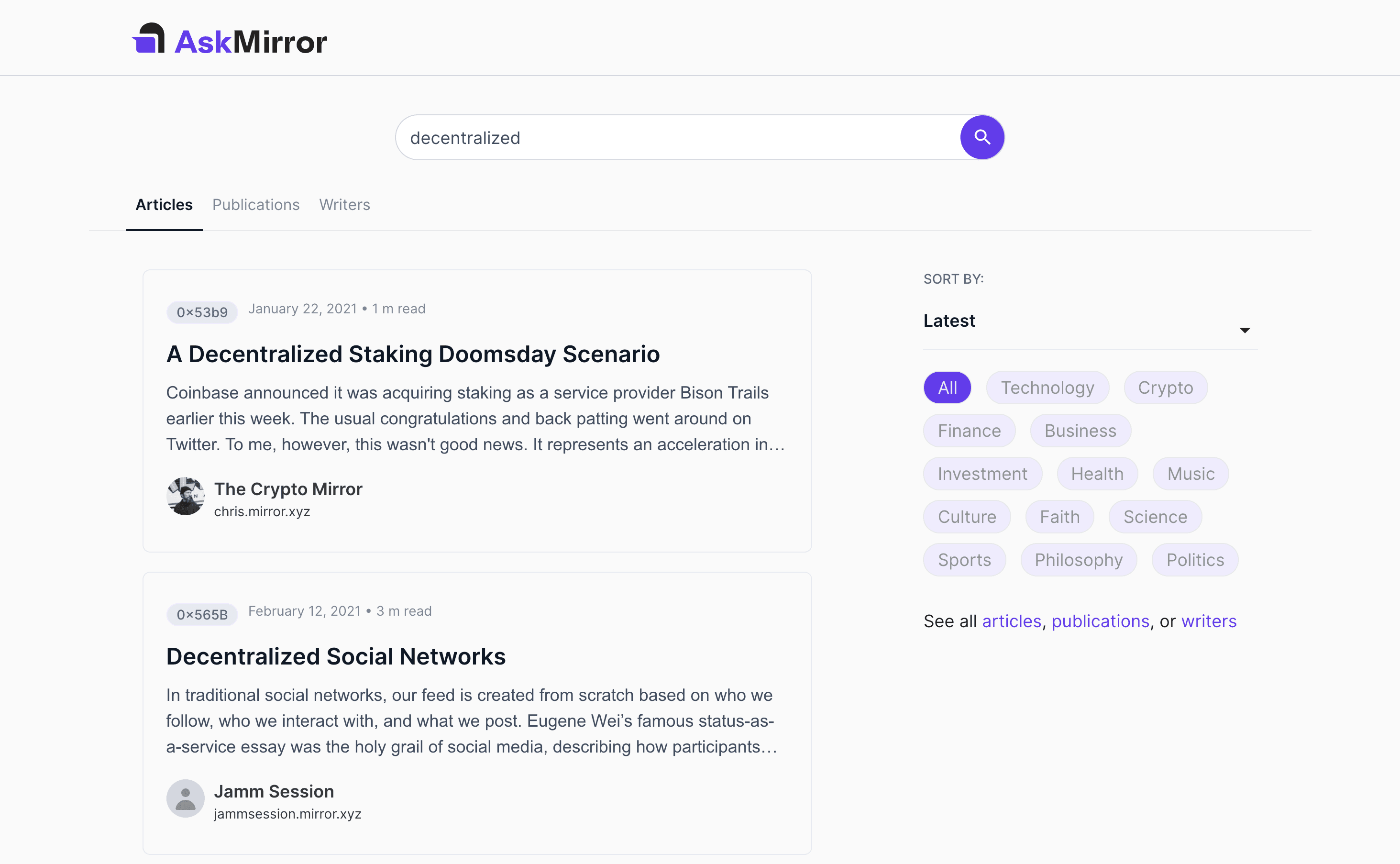 Mirror was built in large part by its community, so we'd love to hear your suggestions and feedback. What would make your experience on Mirror, and web3, absolutely epic?
Check out AskMirror at askmirror.xyz

AskMirror was built by sepana.io
The decentralized web is the new Internet. From Bitcoin to NFTs, DeSo to the metaverse, the revolution is upon us. But an internet is only as good as its search.So why does navigating web3 today feel like you're using the search engines of the 90s?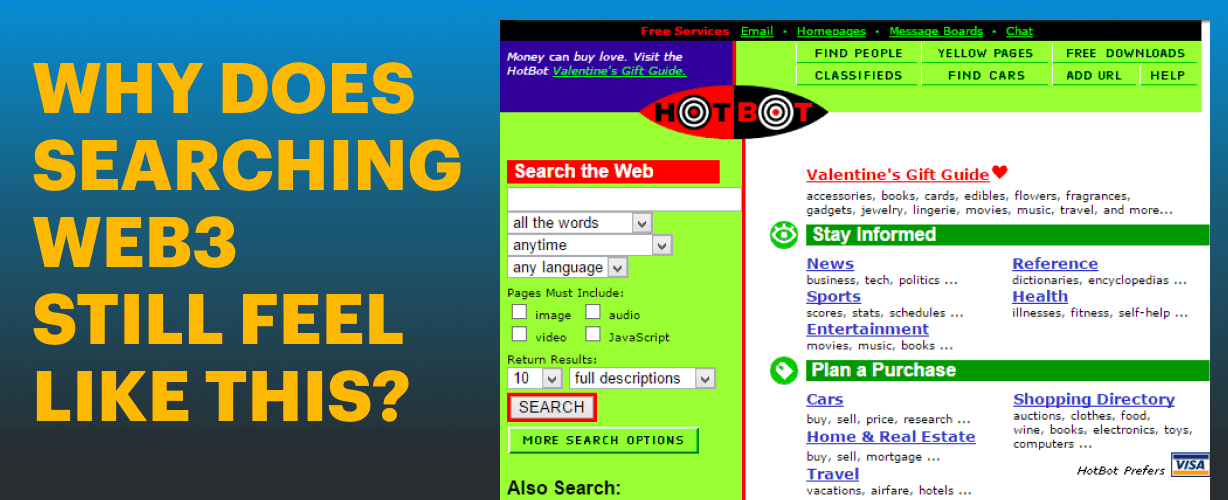 This is why Sepana has taken on the challenge of radically improving search and discovery for web3. We believe that a simple, powerful, and intuitive search is critical for unleashing the full promise of the decentralized web.
In addition to AskMirror, we recently launched cloutavista.com, an advanced search experience for BitClout, and the DeSo protocol. Cloutavista is the embedded search engine for BitClout.com, Diamondapp, and other DeSo projects.
We're looking for fellow adventurers, curious minds, and passionate tinkerers to help build a better way to navigate web3. Ping me at daniel@sepana.io if you're interested in joining the journey.